Slow Cooked Chicken Tacos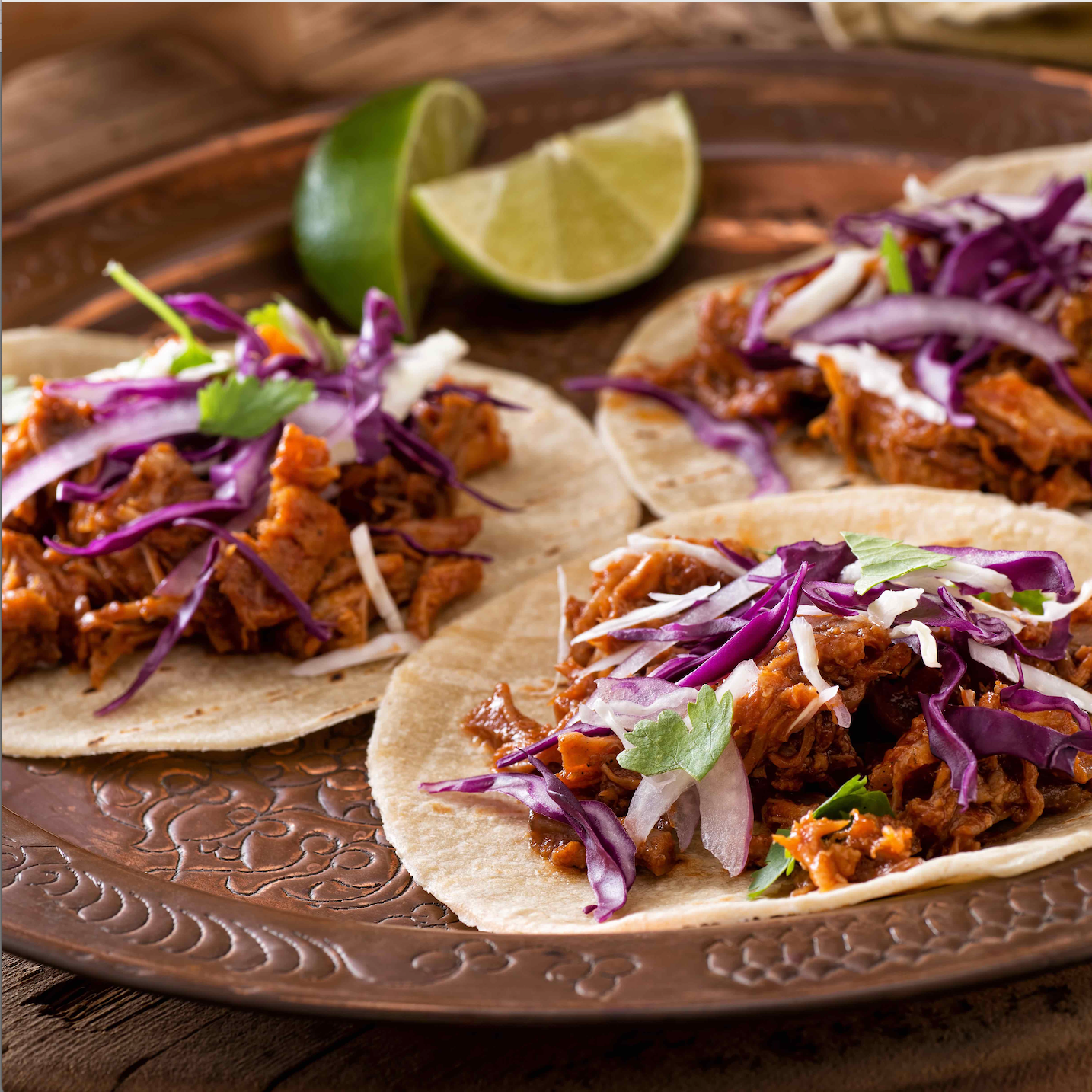 Ingredients:
140g Chicken Breast (No Skin) (Raw)

100g Diced Tomatoes (Canned)

60g Capsicum (Bell Peppers) 

52g Corn Tortillas

15g Sour Cream

10g Cabbage

White Onion, to taste

1 clove Garlic

3tsp Taco Seasoning

Cayenne Pepper, to taste

100ml Chicken Stock
Directions:
Prepare vegetables: thinly slice onion, roughly chop cabbage, mince garlic and slice capsicum.

Turn slow cooker on low and add in chicken, diced tomatoes, stock, onion, garlic, capsicum and seasonings.

Cook on low for 2-3 hours or until chicken is cooked through. While mix is still in the slow cooker, use two forks to pull apart and shred chicken.

Assemble taco: add chicken to middle of tortilla wrap and top with cabbage and sour cream.
*Chicken can be stored in an air-tight container and kept in the fridge for 3-4 days. We recommend assembling taco at time of consumption.
Calories: 335 | P: 36g | F: 9g | C: 27g
Want access to 1,200+ recipes like this?