UNLOCK YOUR

INNER ATHLETE
Push past your limits, unlock your inner athlete, and experience the combined power of strength training and running with our advanced 6-Week Power Program.
Expert Coach Olivia May has designed this Program to show you what you're truly capable of and will have you building strength and endurance like never before.
JOIN NOW
ABOUT THE

POWER PROGRAM

6 Weeks

Full Body Strength & Power

Advanced

Meal Guides
By completing POWER, you can expect to:
Build a strong, athletic physique.
Enhance your aerobic and anaerobic endurance.
Achieve full body strength and power.
Increase your running speed.
Decrease unilateral strength imbalances, particularly in the lower body.
Throughout this Program, you can expect to experience isolated movements and training methods to decrease unilateral strength imbalances, particularly in the lower body, and gain an understanding of your 3, 2, and 1 rep max for main compound lifts, which will form a benchmark for your future training programs and goal setting.
Our 6 Week Power Program is for you if:
✓ You are an intermediate-advanced trainer looking to challenge your limits and unleash your full potential.
✓ You want to build a strong, athletic physique.
✓ You are looking to experience the power of strength training and running with 40-60 minute workouts.
✓ You want to train like an athlete alongside our expert Coach Olivia May.
Throughout this Program you will enjoy a combination of:
✓ Full Body and Upper Body Weighted Workouts.
✓ Plyometric Exercises that target the lower body.
✓ Core Circuits to finish your workout on a high.
✓ Low-intensity Cardio Sessions.
✓ Dedicated Mobility Sessions to assist with range of movement and technique.
✓ Outdoor Cardio Sessions to improve aerobic and anaerobic endurance as well as running speed.
✓ Dedicated Accessory Training to work the smaller muscle groups.
Plus, a 2-week Deload Phase at the end of your 6 Week Program to give your body an opportunity to rest, repair, and rejuvenate.
Throughout the Power Program you will experience 40-60 Minute workouts.
Our Power Program has one level available. This Program is recommended for intermediate to advanced trainers.
HERE'S WHAT
YOU'LL RECEIVE
GUIDED WORKOUTS
This structured training program is designed specifically for the fitness lover or seasoned athlete and is here to help you push past your limits. Choose from 4, 5 or 6 training days and receive access to guided 40-60 minute workouts.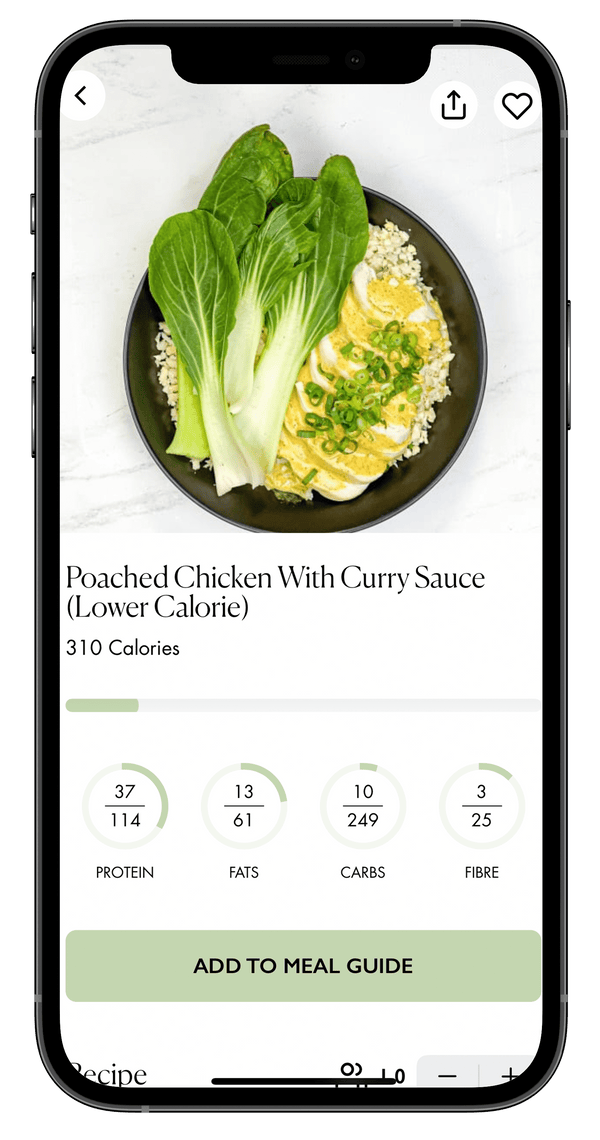 SCIENCE-BASED NUTRITION
Experience Dietitian-created Meal Guides designed to help you fuel and nourish your body for optimal performance. Plus a recipe library of over 1200+ macro-friendly, delicious recipes so you can eat more of the foods you love.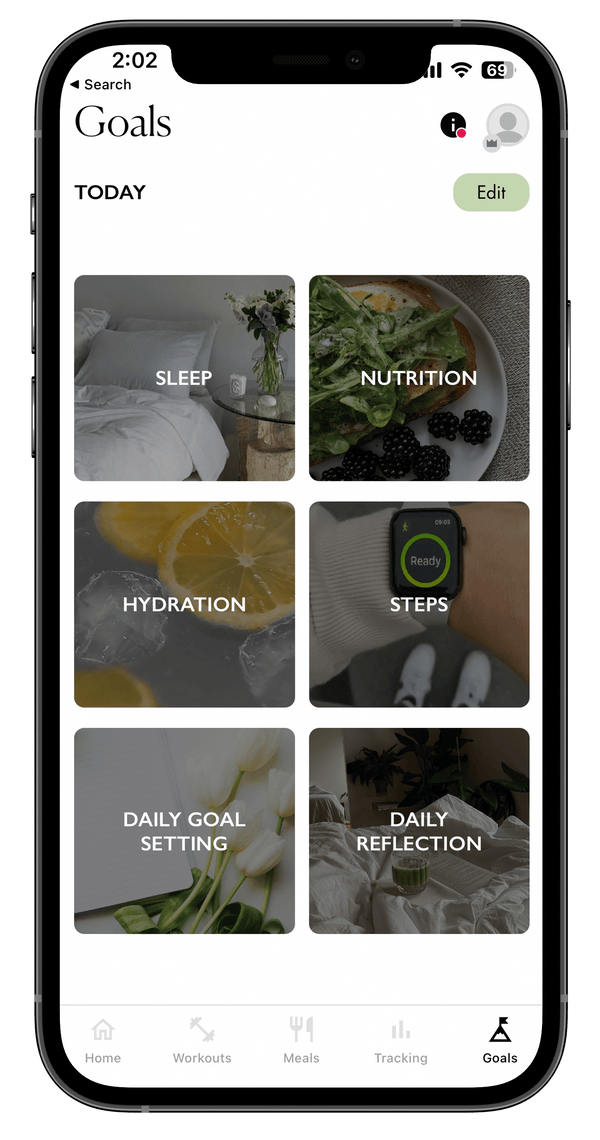 PROGRESS TRACKING
Enjoy daily goal setting, reflection and the ability to track your hydration, activity, nutrition, sleep and so much more. Stay accountable and achieve your goals with the MWU App.
WHAT YOU CAN ACHIEVE
WITH LIV'S PROGRAM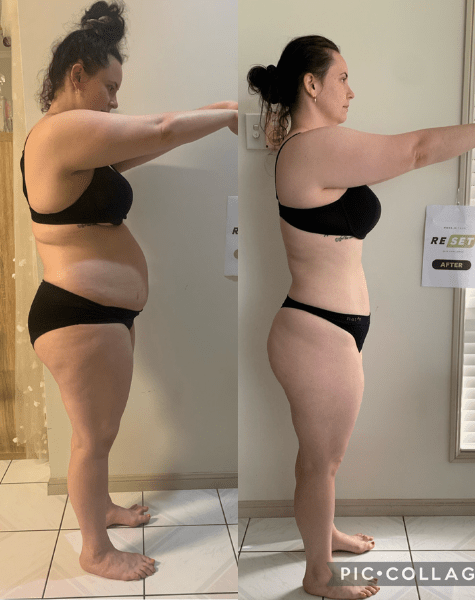 "I lost almost 7kg and I can't believe I lost 15cm from my hips. The results are incredible and I'm so happy. Thank you! [...] Through the education provided around training and nutrition in the reset program, I have felt much more energised and found the balance in exercise and meal preparation, whilst working long and intense hours at the hospital."
- Ellie B.
"The Reset Challenge has helped me accomplish some of my goals, which are: Changing my daily habits and mindset, boosting my self-esteem and confidence around going to the gym, helped me achieve personal bests in my strength training and finding a balance between training and nutrition, whist being a shift worker."
- Tizana F.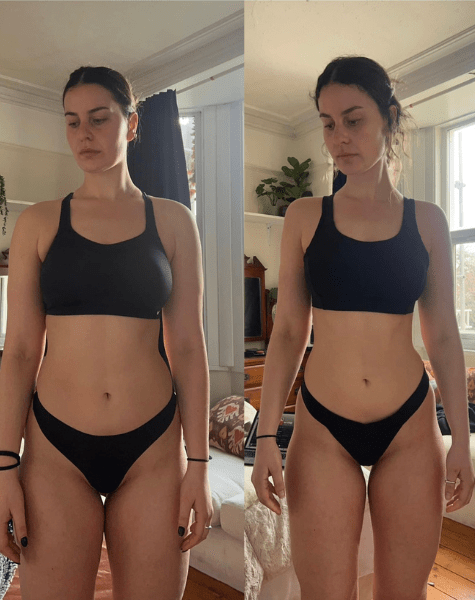 "Changed my life in just 6 weeks - thank you for giving so many people the tools and tricks to change their mentality, their health and their confidence. Keep inspiring people over the world to choose themselves and that self discipline is self love."
- Ruby K.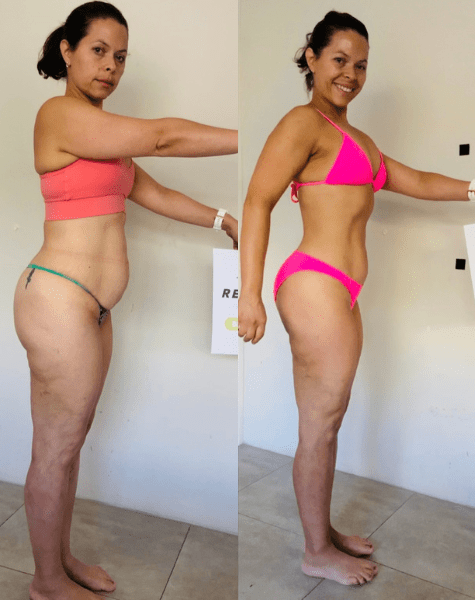 "At the end of last year, I lost my way, I didn't like how I looked, I didn't feel very good. I just wanted to feel like my old self again, the Reset Challenge definitely allowed me to Reset myself. [...] Loved the recipes, the food was really simple, my whole family could eat the food and it was nice and varied."
- Adriana C. 
"I am always looking for a quick fix, I do a lot of yoyo dieting. But this program taught me a lot about myself and a lot about consistency and showing up for myself. I learned that fitness isn't just a short term thing, It is long term, you need to show up for yourself."
- Megan J.





Frequently Asked Questions
Intakes commence 10am every Monday and as soon as you confirm your order, you will receive instructions on how to access our App and begin preparing for Day 1.
A standard gym should provide all equipment required to complete gym workouts.
If you're completing Power from home, you'll need:
✓A set of dumbbells (ideally two sets, one lighter for upper body, and a heavier set for lower body)
✓A bench or sturdy piece of furniture
✓Resistance bands
✓Power bands
✓Booty/Cotton Bands
✓A skipping rope
✓A yoga mat
Need to get supplies before you start? Shop our Equipment here. 
You'll receive app access right away just keep an eye out for an email from our team on how to get started in the MWU App.
Yes! You can use our 'Restart Program' feature allowing you to start the following Monday.
Enjoy 12 weeks of full app access. Alternatively, explore our Membership options for 12 months App Access.
Yes! You will have the option to choose from a 4, 5 or 6 day training split each week.
Yes! You can switch between home and gym workouts by toggling between the dumbbell and home icon in the workouts tab.
Yes, you certainly can! If you are not ready to purchase our Platinum Membership, you can join our Program separately. Keep in mind that you will only receive 12 weeks of App Access when purchasing separately.
Absolutely! With our Platinum Membership, you receive access to ALL available MWU Programs and Levels, as well as any Challenge that is released during your Membership.