7-DAY FREE TRIAL
You will receive full access to the Move With Us App for 7 days, including a week of workouts from your chosen Program, customised meal guides tailored to your dietary requirements and goals (fat loss, muscle gain or maintenance), tracking features, in-App exclusive content, a library of 1200+ recipes and so much more!
DOWNLOAD THE APP
HOW TO GET STARTED WITH
MOVE WITH US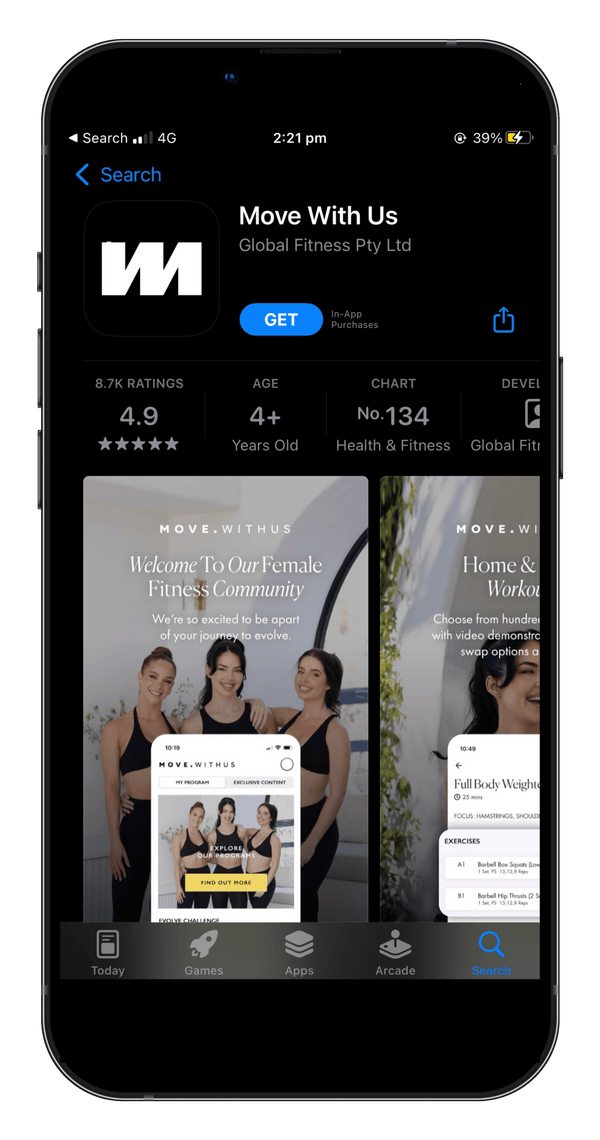 DOWNLOAD THE APP
Simply download the Move With Us App from the Apple App Store or Google Play Store via the buttons at the top of the page.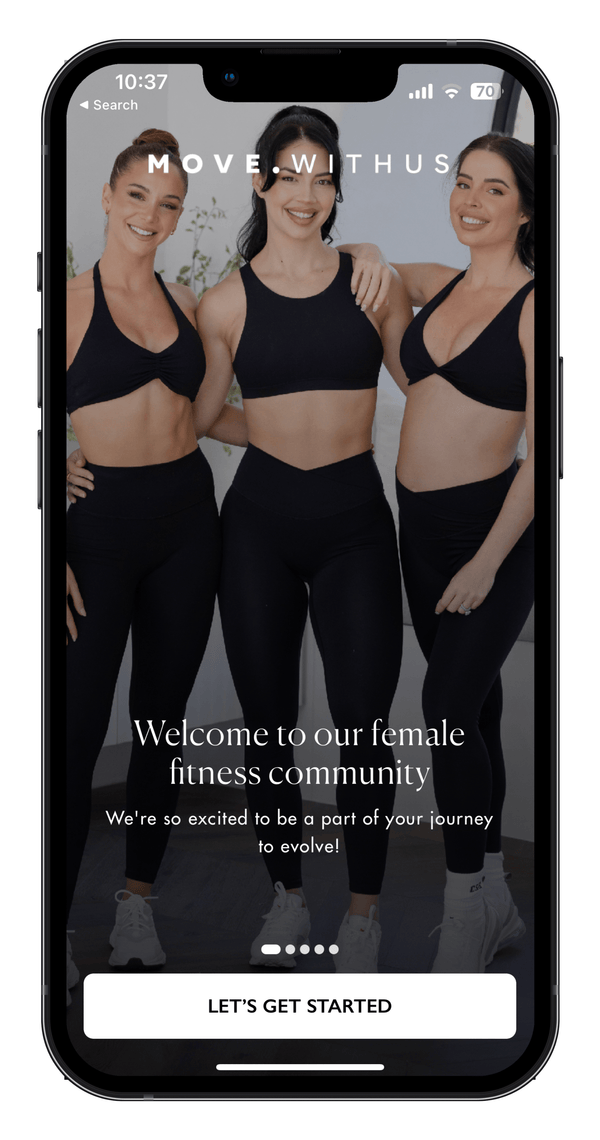 create an account
Create an account using your name and email address! No payment method is required for your free trial.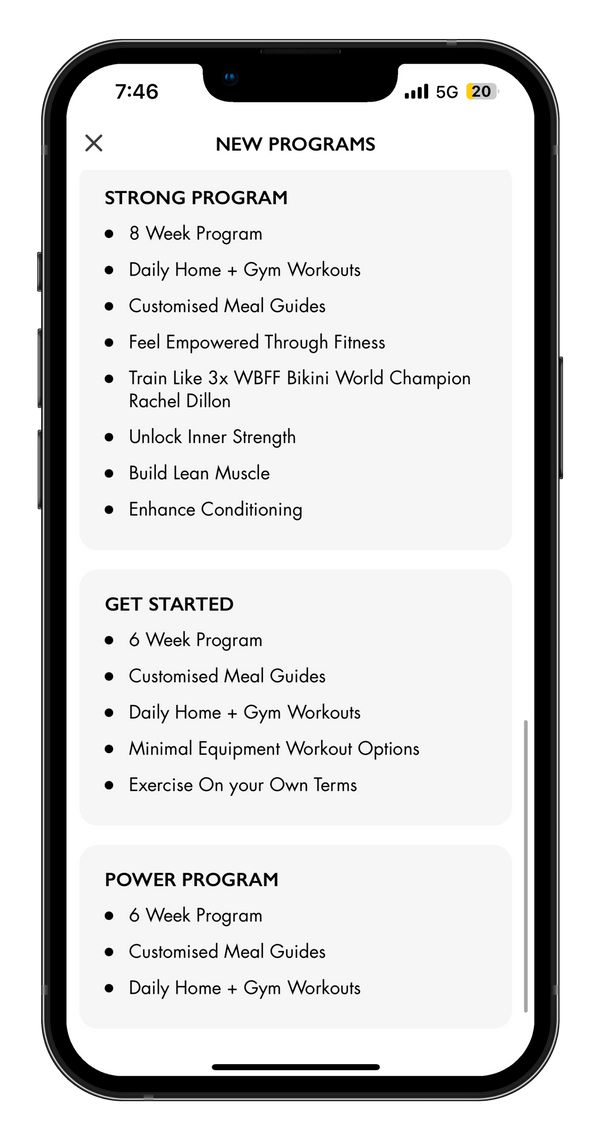 Choose a program
Choose from our Fit, Strong, Busy Girl Workouts, Power, Get Started or Pilates Program and enjoy 7 Free days of workouts and nutrition.
MOVE WITH US

TESTIMONIALS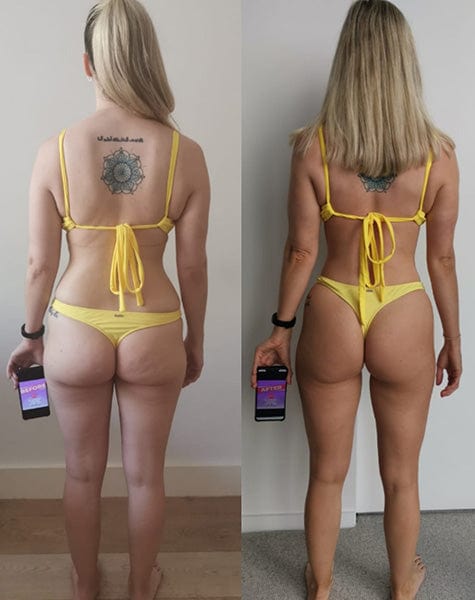 "This is the first time I've seen changes with my body. I have been to the gym for 5 years lifting weights and I have to be honest I was a little gutted knowing I would have to do this programme from home due to being in lockdown. But I've never been so toned!!! I'm so happy and been getting so many compliments! Also it's the most I've ever eaten I'm never hungry!"
- Liv (Strong Program)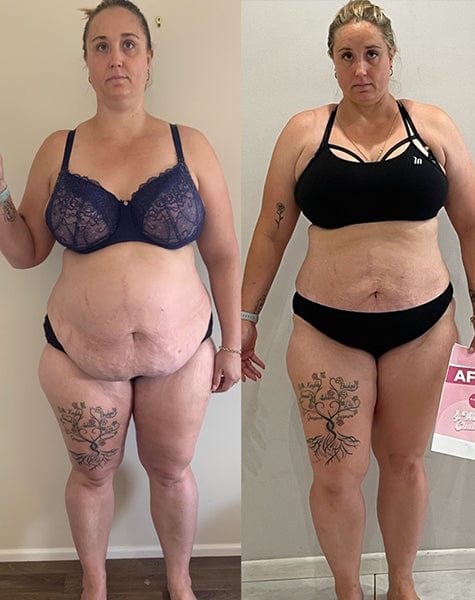 "This is just the start! It was hard to move at the beginning, but with determination, perseverance and a lot of tears, I made it through and did every single workout... I'm so proud of myself. The changes are extreme and I'm so excited for the next challenge. A total of 30.5cms and 8.4kgs."
- Lyndall (Fit Program)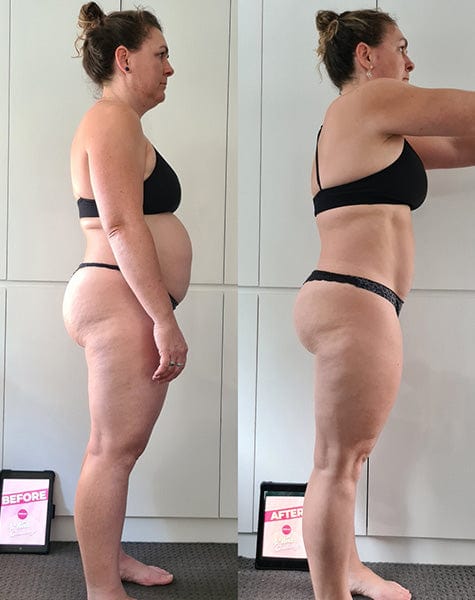 "I am so proud of this achievement! To see it in pictures, really highlights the hard work. I didn't think I'd made much of an impact, but these after photos show some movement in the right direction! Thank you! - 4 weeks of training, only missed 2 or 3 days. Feeling stronger, healthier and a little more confident in this body."
- Melinda (Fit Program)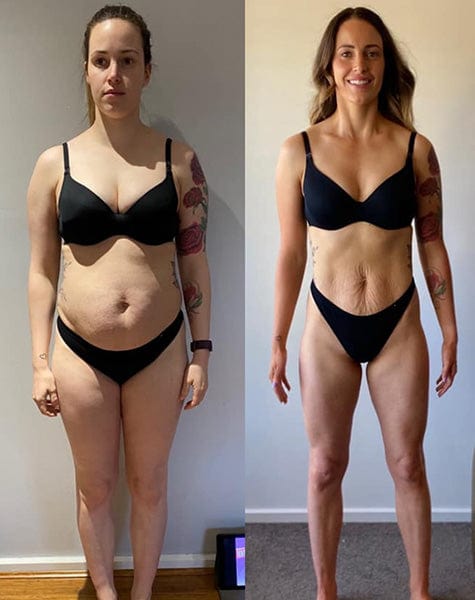 "I have lost 12.5 kg's and 82cm's (including 19cm off my waist). I am stronger and fitter than I've ever been. And on a mental note so much happier!"
- Tamsin (Strong Program)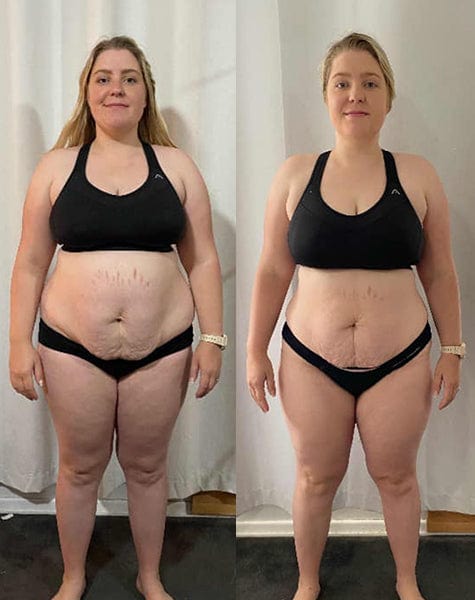 "That was the quickest 6 weeks ever! I started the Busy Girl Workouts 8 weeks postpartum and overall I am just so proud of myself. This is the first exercise program that I haven't just given up after 1 or 2 weeks!

Down 6kg! Lost 11cm on my waist! My brand new jeans don't stay up anymore!"

- Brianna (Busy Girl Workouts)





Frequently Asked Questions
Only 1 trial is available for each user.
Unfortunately, you cannot change your Program option after starting your Free Trial.
Our Challenges are a one-off fitness journey that we want you to start and finish with us, so unfortunately there is no Free Trial available for Challenges.
Simply click on the Program that you are wanting to purchase on our website. Please note: you will not be required to complete another questionnaire upon logging into the App.
Please check your Junk / Spam folder as emails can end up there sometimes. If you still haven't received the code, email us at info@movewithus.com