TRANSFORM IN
4 WEEKS WITH FIT
Transform in just 4 weeks with the training and nutrition Program you can actually commit to.
Join Coach Rachel Dillon for our FIT Program as we combine high-intensity workouts with proven meal guides to help you achieve real, visible results in a matter of weeks.
JOIN NOW
WHAT YOU'LL RECEIVE
CONVENIENT HOME & GYM WORKOUTS
This structured training program is designed for those who are new to fitness and unsure where to start. Choose from 4, 5 or 6 training days and follow guided 40-60 minute workouts all with exercise swaps and more.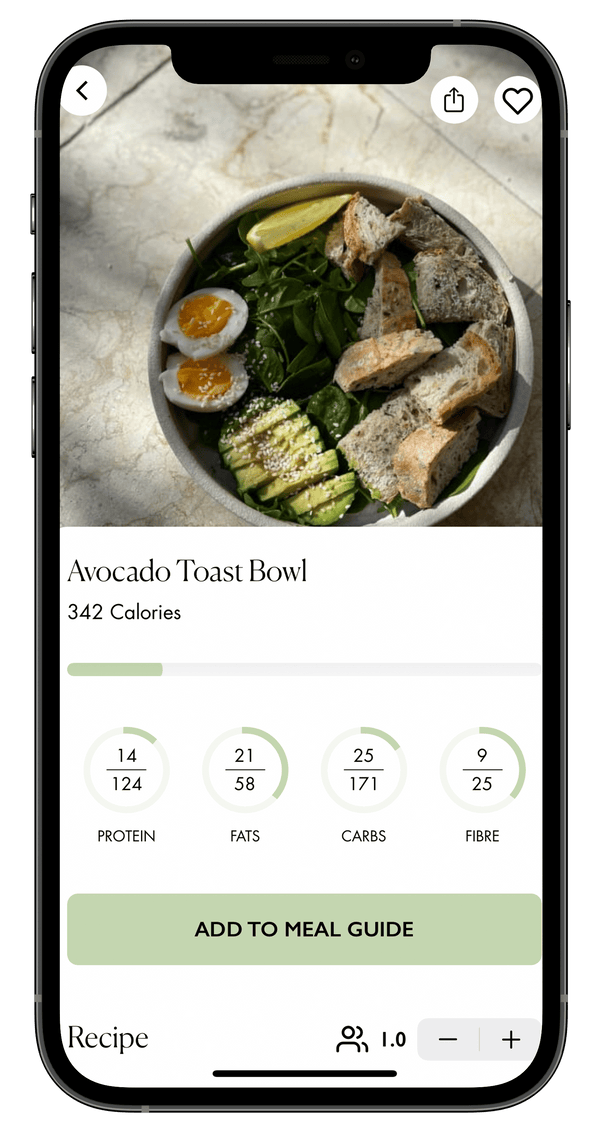 SCIENCE-BASED NUTRITION
Experience Dietitian-created Meal Guides designed for your personal goals and preferences. Plus a recipe library of over 1200+ nutritious recipes so you can eat more of the foods you love.
PROGRESS TRACKING + ACCOUNTABILITY
Enjoy daily goal setting, reflection and the ability to track your hydration, activity, nutrition, sleep and so much more.

ABOUT THE

FIT PROGRAM
4 Weeks

Weight Loss

Increase Fitness

Meal Guides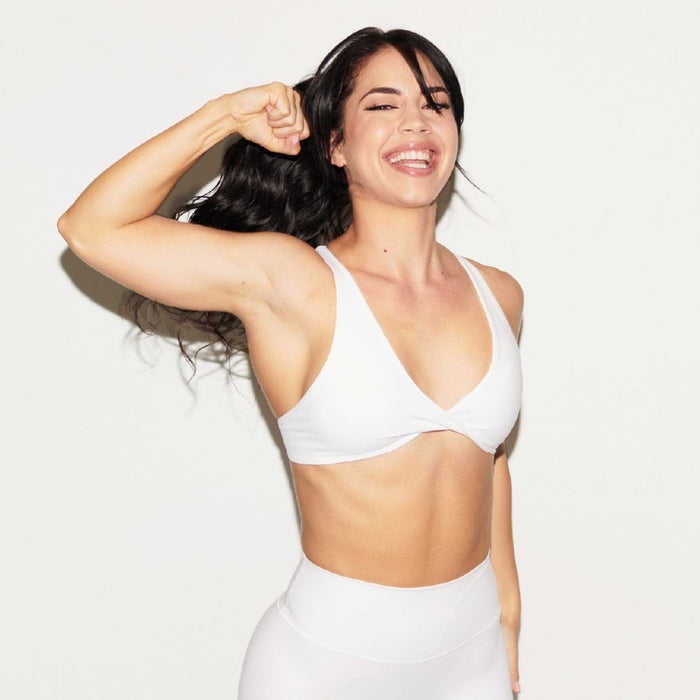 By completing our 4 Week FIT Program you can expect to:
✓ Achieve a full body transformation with a focus on both upper and lower body.
✓ Achieve your weight loss goals.
✓ Improve your overall fitness levels.
Our FIT Program is perfect for you if:
✓ You are looking to achieve results in just 4 weeks.
✓ You struggle to commit to longer Programs and enjoy 40-60 minute workouts.
✓ You enjoy circuit style, high intensity workouts.
✓ You prefer a variety of training styles to keep yourself motivated.
Throughout the FIT Program you will discover a variety of workouts between 40 - 60 minutes in length.
Throughout FIT Program you can expect the following training styles:
Lower and Upper Body Weighted Workouts.
Upper body and core circuits.
Low intensity and high intensity cardio options.
Lower body tighten & tone circuits.
Challenging rep based workouts.
Training styles may vary per level.
Our FIT Program offers three levels to choose from, each tailored to a different fitness level.
Level 1 is ideal for those with 6+ months training experience
Level 2 is best suited for those with 12+ months training experience
Level 3 is best suited for those with 12+ months training experience and looking to take their training to the next level.
TESTIMONIALS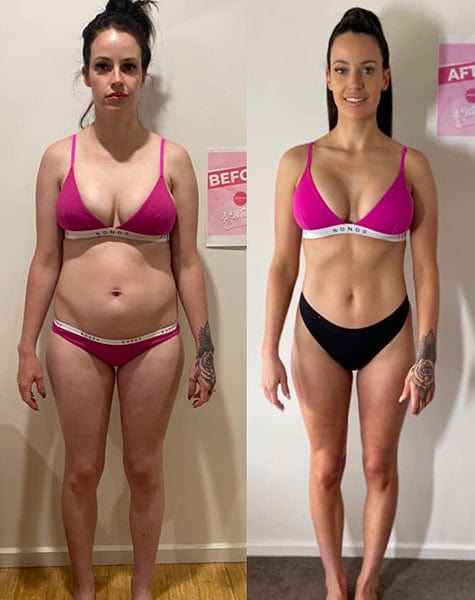 First off I want to say a massive thank you for the FIT Program. I've lost a total of 52cm and 8kg but for me the biggest challenge has been mental. My mindset and perception of myself has completely changed. I'm wearing clothes I never would've worn before and I'm starting to feel confident and happy in my skin! 
- Kiara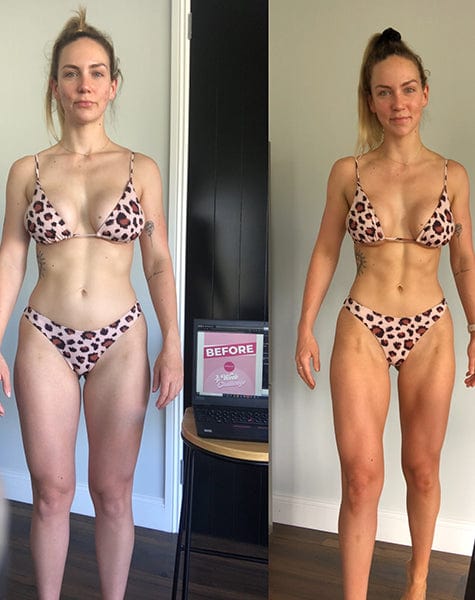 The Fit 4 week challenge was perfect for me because it was just the right length that I stayed super motivated the whole time and didn't lose sight of my goals!  The app made it so easy to follow my training guide and also had the flexibility to swap my days around to what suits me!
- Alice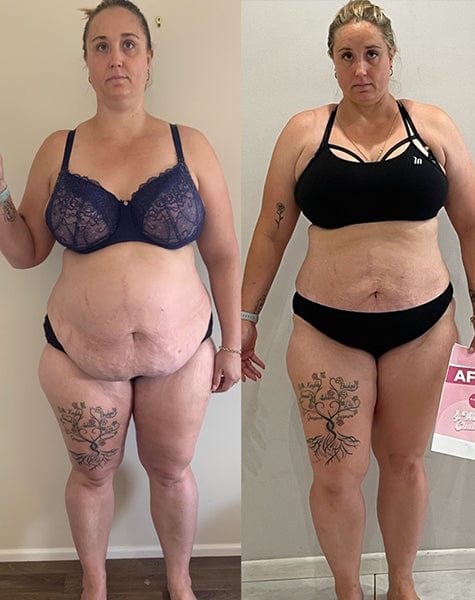 This is just the start! 💪🏼 It was hard to move at the beginning, but with determination, perseverance and a lot of tears, I made it through and did every single workout...  I'm so proud of myself. The changes are extreme and I'm so excited for the next challenge. A total of 30.5cms and 8.4kgs.
- Lyndall





Frequently Asked Questions
Intakes commence 10am every Monday and as soon as you confirm your order, you will receive instructions on how to access our App and begin preparing for Day 1.
A standard gym should provide all equipment required to complete gym workouts, but if you're completing FIT from home, you'll need:
- A set of dumbbells (ideally two sets, one lighter for upper body, and a heavier set for lower body)
- Booty bands
- Ankle weights
- Resistance bands
- A skipping rope
- An exercise ball
- A yoga mat
- A bench or sturdy piece of furniture
Need to get supplies before you start? Shop our Equipment here. 
You'll receive app access right away just keep an eye out for an email from our team on how to get started in the MWU App.
Yes! You can use our 'Restart Program' feature allowing you to start the following Monday.
Enjoy 12 weeks of full app access. Alternatively, explore our Membership options for 12 months App Access.
Yes! You will have the option to choose from a 4, 5 or 6 day training split each week.
Yes! You can switch between home and gym workouts by toggling between the dumbbell and home icon in the workouts tab.
Yes, you certainly can! If you are not ready to purchase our Platinum Membership, you can join our Program separately. Keep in mind that you will only receive 12 weeks of App Access when purchasing separately.
Absolutely! With our Platinum Membership, you receive access to ALL available MWU Programs and Levels, as well as any Challenge that is released during your Membership.