BECOME YOUR

STRONGEST SELF
Are you ready to train like 3x WBFF World Champion, Rachel Dillon, to build muscle and become your strongest self? Then our STRONG Program is for you.
Join Now
WHAT YOU'LL RECEIVE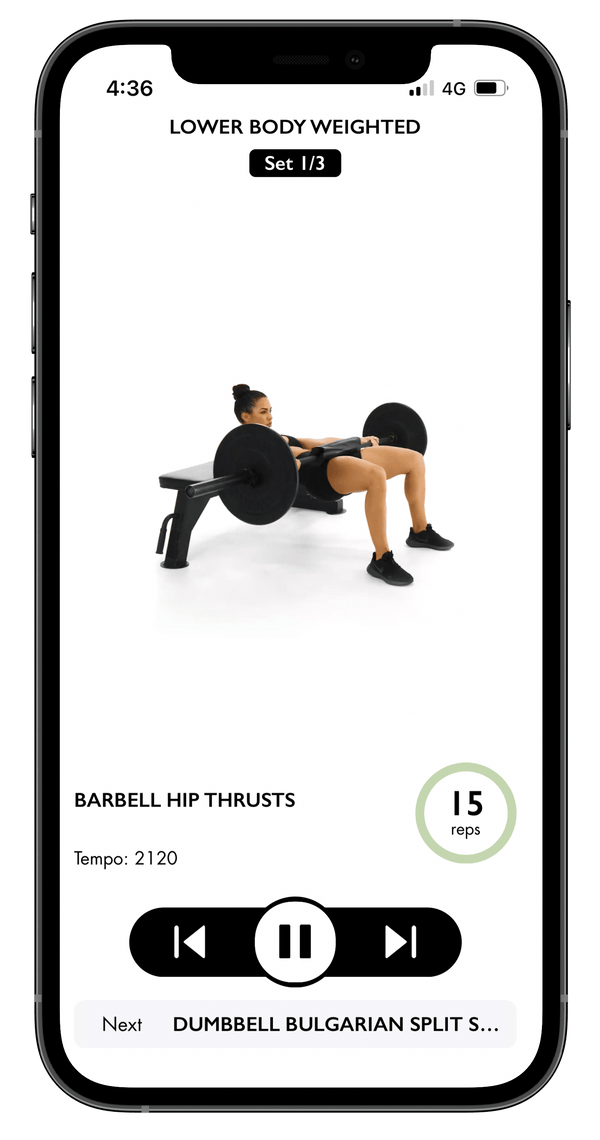 CONVENIENT HOME & GYM WORKOUTS
Follow a structured training program with guided workouts, exercise swaps and the ability to choose from 4, 5 or 6 training days.
SCIENCE-BASED NUTRITION
Experience Dietitian-created Meal Guides designed for your personal goals and preferences. Plus a recipe library of over 1200+ nutritious recipes so you can eat more of the foods you love.
PROGRESS TRACKING + ACCOUNTABILITY
Enjoy daily goal setting and reflection and ability to track your hydration, activity, nutrition, sleep and so much more.
ABOUT THE

STRONG PROGRAM

8 Weeks

Grow Glutes

Build Muscle

Meal Guides
By completing our 8 Week STRONG Program you can expect to:
✓ Build stronger and more defined legs.
✓ Grow and shape your glutes.
✓ Build a stronger core.
Our STRONG Program is perfect for you if:
✓ You are looking to closely follow the programming that enabled Rachel Dillon to achieve her physique based goals and be crowned 3 x WBFF World Champion.
✓ You are looking to achieve a full body transformation with a focus on building and sculpting your lower body.
✓ You are looking to commit to a longer Program and enjoy 45-70 minute workouts.
Throughout the STRONG Program you will discover a variety of workouts between 45-70 minutes in length.
In each level of our STRONG Program, you will experience a mix of:
Lower, Upper & Full Body Weighted Workouts.
Core Circuits.
Low Intensity and High Intensity Cardio options.
Each level is structured in four 2-week training blocks, followed by a 2-week deload phase at the end of the Program. The aim is to improve performance and build strength by increasing the intensity in the second week of each training block.
Our STRONG Program offers four levels to choose from, each tailored to a different fitness level.
Level 1 is ideal for beginners with less than 6 months of training experience.
Level 2 is ideal for beginner-Intermediate trainers with 6-12 months experience.
Level 3 is ideal for intermediate-advanced trainers with 12-18 months experience.
Level 4 is ideal for advanced trainers with 18+ months experience.
TESTIMONIALS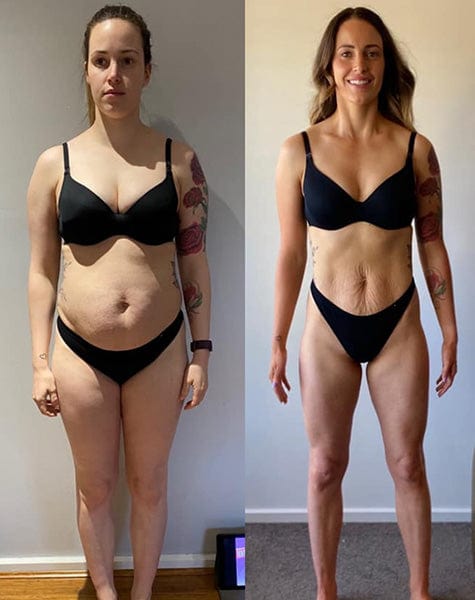 I have lost 12.5 kg's and 82cm's (including 19cm off my waist). I am stronger and fitter than I've ever been. And on a mental note so much happier!

- Tamsin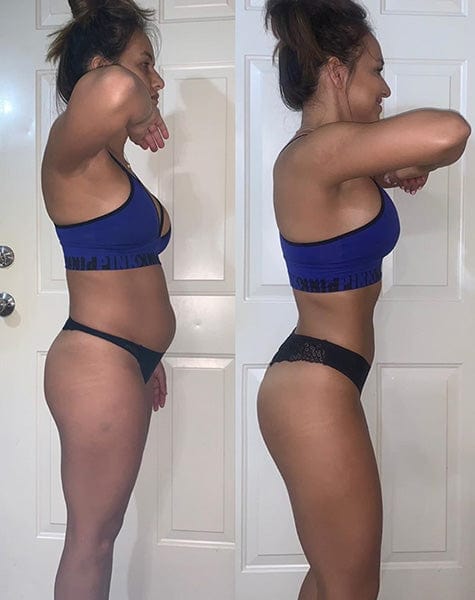 I started to see a difference not only in my mental health but in my physical health. I found myself so motivated and was pushing myself not to give up and....seeing the results was so motivating. 

By week 6 I reached a goal I never thought I could. I was fitting in my clothes and feeling myself again! 

- Belen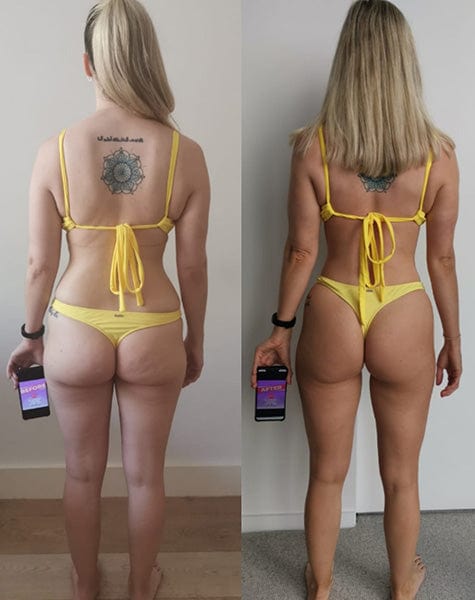 This is the first time I've seen changes with my body. I have been to the gym for 5 years lifting weights and I have to be honest I was a little gutted knowing I would have to do this programme from home due to being in lockdown. But I've never been so toned!!! I'm so happy and been getting so many compliments! Also it's the most I've ever eaten I'm never hungry!
- Liv





Frequently Asked Questions
Intakes commence 10am every Monday and as soon as you confirm your order, you will receive instructions on how to access our App and begin preparing for Day 1.
A standard gym should provide all machines and equipment required to complete gym workouts, but if you're completing STRONG from home, you'll need:
- A set of dumbbells (ideally two sets, one lighter for upper body, and a heavier set for lower body)
- Booty bands
- Ankle weights
- Resistance bands
- A skipping rope
- An exercise ball
- A yoga mat
- A bench or sturdy piece of furniture
Need to get supplies before you start? Shop our Equipment here. 
You'll receive app access right away just keep an eye out for an email from our team on how to get started in the MWU App.
Yes! You can use our 'Restart Program' feature allowing you to start the following Monday.
Enjoy 12 weeks of full app access. Alternatively, explore our Membership options for 12 months App Access.
Yes! You will have the option to choose from a 4, 5 or 6 day training split each week.
Yes! You can switch between home and gym workouts by toggling between the dumbbell and home icon in the workouts tab.
Yes, you certainly can! If you are not ready to purchase our Platinum Membership, you can join our Program separately. Keep in mind that you will only receive 12 weeks of App Access when purchasing separately.
Absolutely! With our Platinum Membership, you receive access to ALL available MWU Programs and Levels, as well as any Challenge that is released during your Membership.