Gym Anxiety? Try Theses Tips!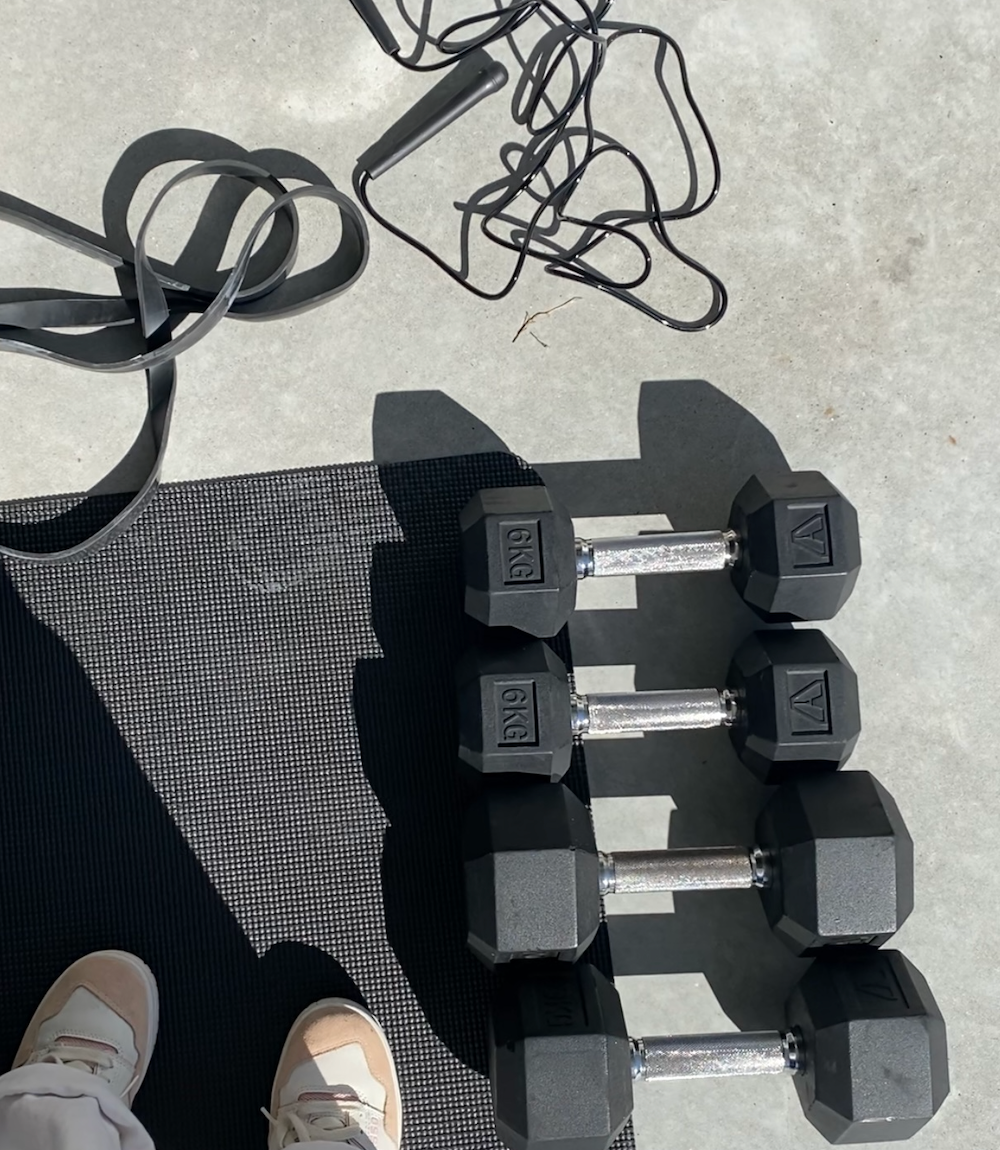 If the thought of stepping foot into a gym makes you feel anxious or uncertain, you'll want to read ahead for our top 5 tips.
Whether you're a new goer to the gym or more experienced, gym anxiety can impact anyone at anytime. Sometimes this can be attributed to one specific area such as the weights room or even using a machine you might not be 100% confident in. 
The good news is that you are not alone and we have some strategies you can implement to help feel more confident in the gym.
1. Find a quiet corner
If you start to feel anxious the moment you step into the gym, take a deep breath and find a quiet corner. This could be away from the main sections of the gym to give you space to get in your zone and ease into your session.
2. Take your time warming up
Despite the fact we should always be taking our time to warm up, putting a little extra time into our warm up and stretching when we're in our quiet corner can help to calm stress and get in the mood. Be sure to practise a few breathing exercises too if you're feeling a little extra anxious on some days. 
3. Headphones + your hype playlist
It's no secret the power that your favourite tunes can have on your session whether it's going for that extra rep or hitting your PB, there's nothing a killer playlist can't do for your confidence in the gym. Have a few different playlists saved and see what mood you're feeling when you get to the gym. And if you're looking for some inspo, check out Move With Us on Spotify for our favourite playlists!
4. Plan your workout
Ever walked into a gym and spent 30 minutes walking on the treadmill trying to decide what to train only to move from one random machine to the next before an hour has passed an you're not quite sure what you've achieved? Trust us we've been here! 
Often feelings of anxiousness arise in times of uncertainty, having a planned workout ready to go such as a workout from the MWU App can be extremely beneficial at increasing your confidence and certainty at the gym. There are also a range of home workouts which utilise dumbbells and other small equipment pieces that can be done in a quiet corner at the gym, if you're not feeling up to walking around and finding machines. And if you're not sure if you're doing an exercise correctly, take a moment to read through the exercise descriptions to make sure you're on the right track. 
Not on the MWU App? Check out our Instagram page and save some great workouts to try at your next session!
5. Focus on your exercise at hand, not others around you
The most important tip of all, remember that everyone at the gym is focusing on themselves, not you! Keep your mind on the one exercise at hand rather than what others are doing around you. This can help to keep us grounded in the moment and remove negative thoughts of 'what if people are watching me' or 'what if I'm doing this wrong'. Remember that everyone there is focusing on their fitness goals, not yours.
Gym anxiety is a completely normal response, particularly if you are new on your fitness journey. If you've recently joined a new gym you can also chat to the staff about a PT session where you can become acquainted with the machines and how to use them as we understand each one can be a little different. 
At Move With Us, our goal is to help you achieve your goal. So no matter whether you are new to fitness or ready to take your journey to the next level, we will provide you with the guidance, support and tools you need to succeed in your journey. Follow the link below to start your journey with us today.