Tips to Stay on Track this Silly Season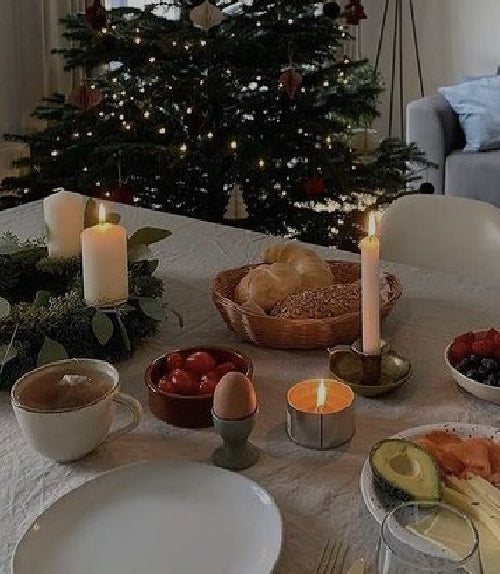 Finding the right balance between enjoying the festive season and keeping on track with your fitness rituals can be difficult, but we promise it's possible. 
At the end of the day, you should enjoy your holidays with no guilt attached to whatever food you want to eat, and indulge in all the relaxation your heart desires.

At the same time, choosing to stay active and be reasonably conscious of your food and drink choices doesn't mean total deprivation. Like all good things, it's a balancing act, and finding a happy medium is actually likely to leave you feeling more energetic and satisfied over the holidays.

To help you juggle the social occasions and stay on track towards your health and fitness goals, we share our top pieces of advice for enjoying this silly season.
Plan in advance
Over the holidays your social calendar will likely be bursting at the seams, and by all means, spend as much time as possible with your friends and loved ones. But the better you're able to prepare, the more you will succeed in achieving balance during the holidays!
Plan ahead and think about the times that you'll want to indulge in advance. That way you can put together a game plan to be more diligent with your training and food intake in between social events, to maintain overall balance.
Move With Us Founder Rachel Dillon says, "I know I will be spending Christmas lunch with my family, so I'm certainly going to enjoy all the delicious food!

However, to make my body feel good, I will still train in the morning, and likely have a less energy dense dinner. I won't be tracking my intake, however I know that on average I still won't be going crazy with my energy intake over the holidays".

If you've got lots of socials plans lined up, you don't necessarily have to indulge at every event. Pick a few occasions that you're going to simply enjoy and let your hair down, and at other times, try to make more balanced choices.
Mind your drink 
Alcohol is almost inevitable at this time of year, and it's totally okay to enjoy these celebrations with your friends and family.

If you do like to enjoy a social drink, we recommend eating before you go out to help slow down the absorption of alcohol, plus it won't irritate your stomach as much if there's food already in it. If you're not starving on arrival, you're also less likely to mindlessly overeat. Remember that alcohol impairs judgement and can often make you eat more. 

If you want to cut back your intake, rather than consuming alcohol at every party this summer, try committing to a few alcohol-free parties, and bring some non-alcoholic drinks with you. Sometimes just having something in your hand can help you to feel like you're not missing out.

If you're watching your drinks, check out some tips on how to cut down your liquid calories here.   

Practice mindful eating
Portion control can be a difficult thing to navigate when you've got a delicious feast in front of you and your eyes are bigger than your belly.

It's easy to get carried away, but staying in control is a great way to still enjoy all the foods you love without going overboard.

This doesn't mean pulling out the food scales and tracking your calories at Christmas dinner, but you can still be mindful of your portion sizes and hunger cues throughout the holiday period.
Mindful eating means eating slowly and taking the time to really enjoy your food. When you find yourself feeling satisfied and full, don't be afraid to leave your plate half-full or say no to the next course. 

Enjoy yourself!
If you're normally on the stricter side when it comes to your nutrition and training regime throughout the year, we understand you might feel a bit nervous to loosen up your normal routines. Remember that a few joyful occasions of untracked eating and days off training won't undo any of the hard work you've achieved.

So enjoy that slice of pie, go back for seconds at family dinner, and please don't feel one bit guilty for being indulgent over the festive season. It's all about finding a balanced, and sustainable lifestyle you can stick to all year round.
If you're looking for fun workouts and delicious meals to fill your holiday season with, the Move With Us App is your key to finding balance.
Our mission is to help you establish a positive relationship with nutrition and learn how to embrace flexible dieting to eat the foods you love without restriction.
Start your journey today!